Step 1.
Log into your Cpanel and click on "FTP Accounts"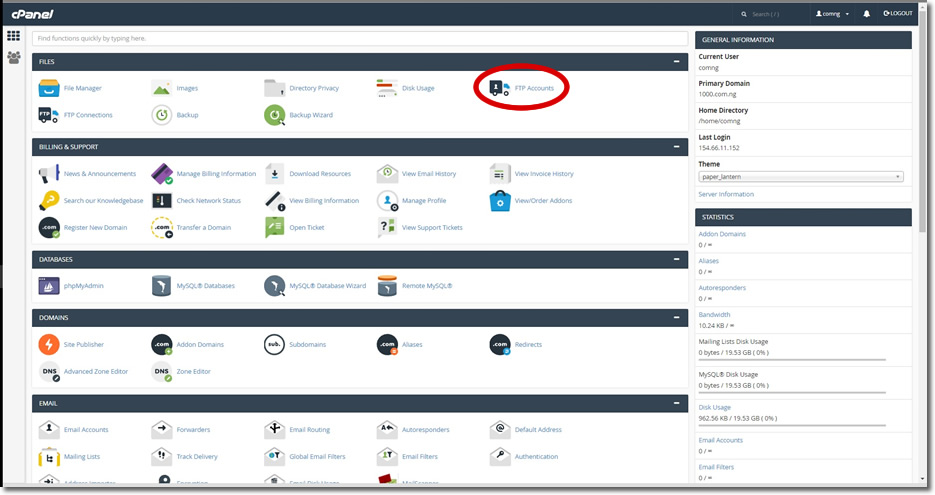 Step 2.
Create an ftp account if you do not already have one. 
If you already have an ftp account or after creating one, click on "Configure FTP Client"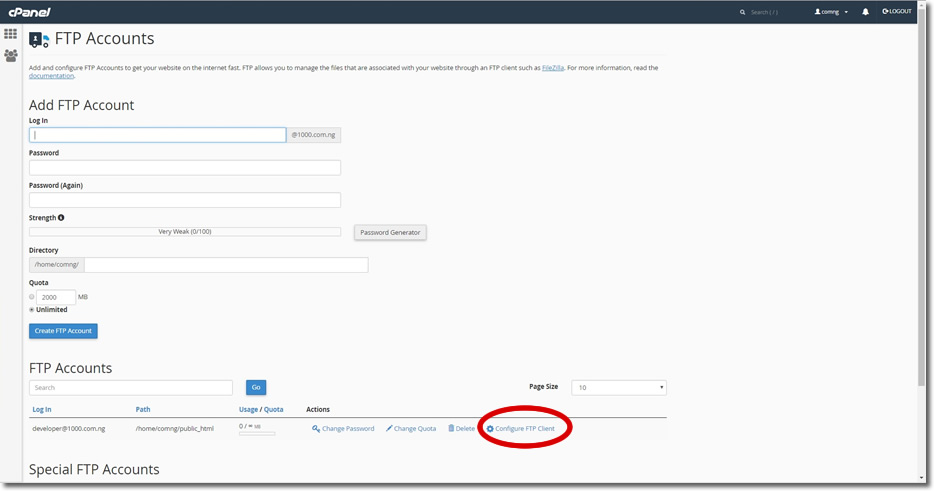 Step 3.
Download the configuration file for Filezilla.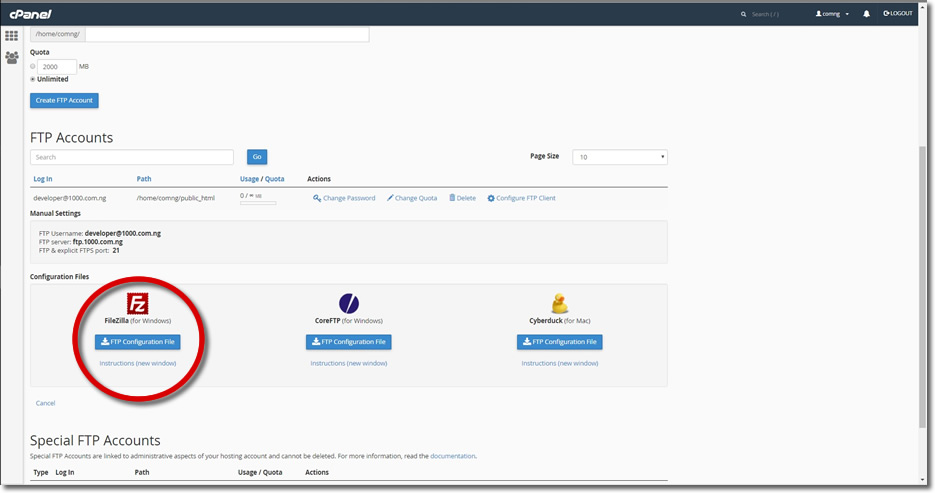 Step 4.
Launch Filezilla FTP Client from your computer programs.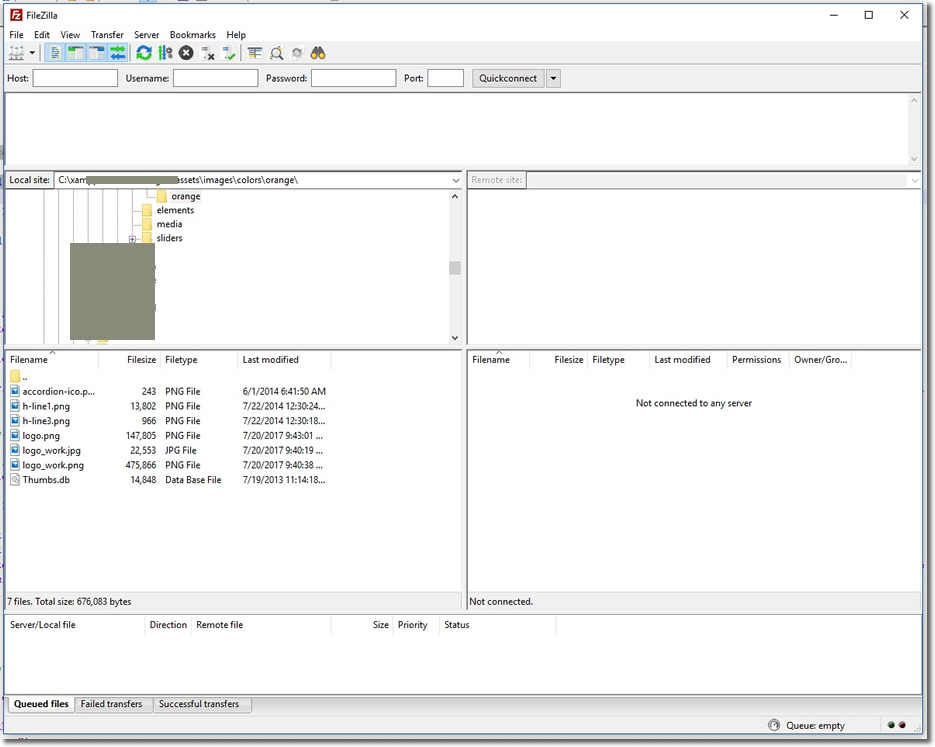 Step 5
Import your Filezilla FTP Configuration xml file from your Cpanel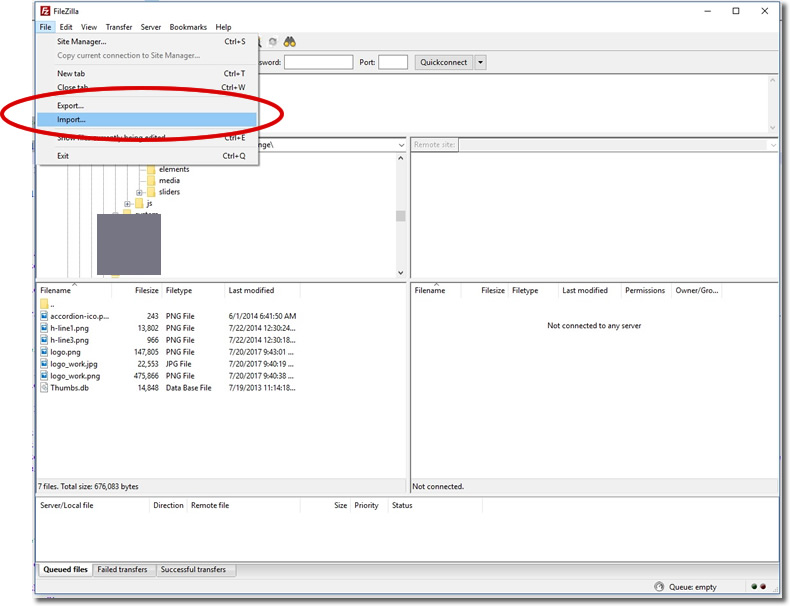 Step 6
Click File>>Site Manager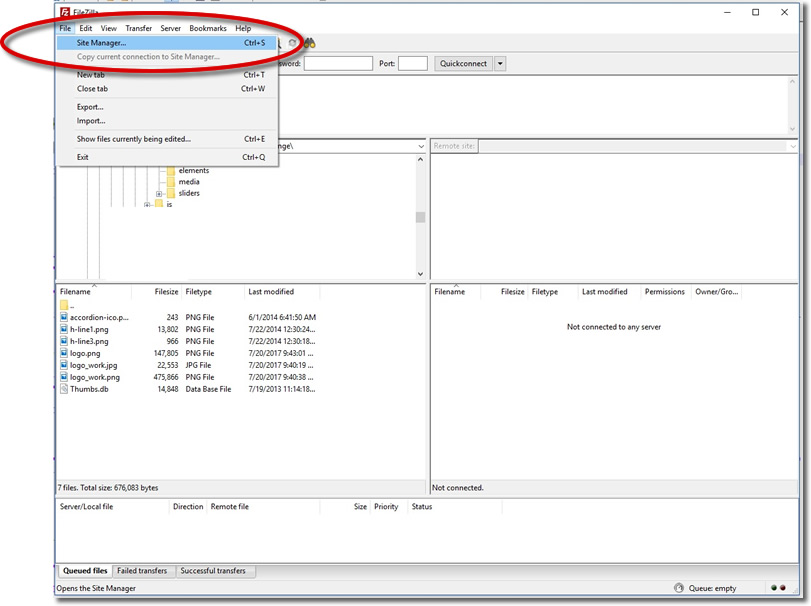 Step 7.
Click on your active FTP Configuratio. 
In the "Encryption Option" choose "Only use plain FTP..."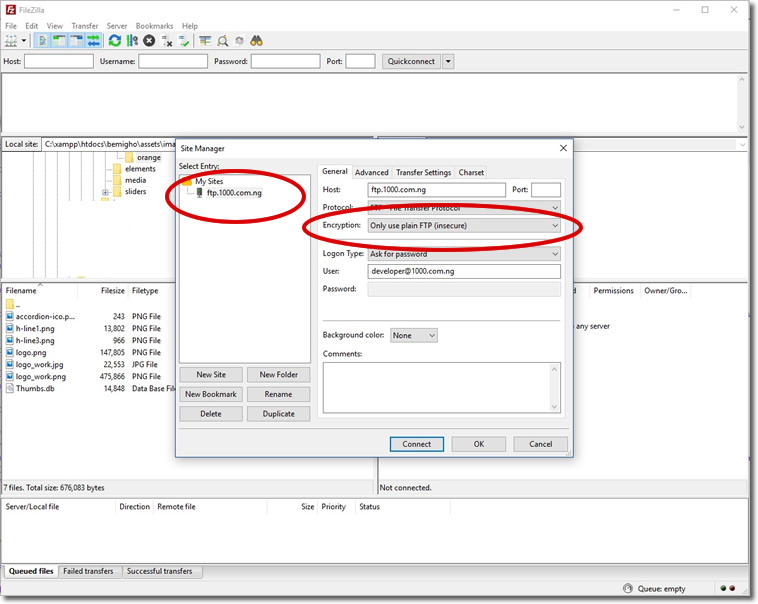 Step 8.
Go to Transfer Settings tab, in the "Transfer Mode" choose "Active".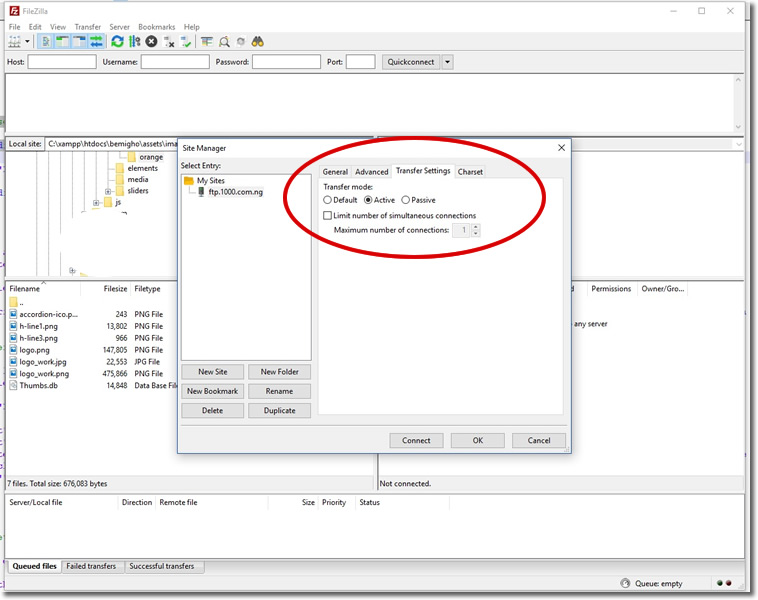 Step 9.
Click "OK" to save.
Click FTP Connection Icon and choose your ftp connection name.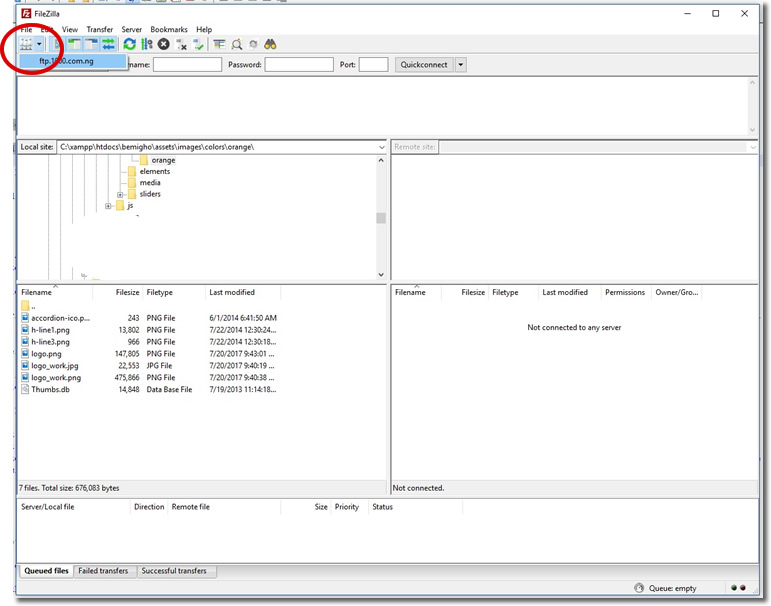 Step 10
Enter FTP account password and click "Ok" to connect.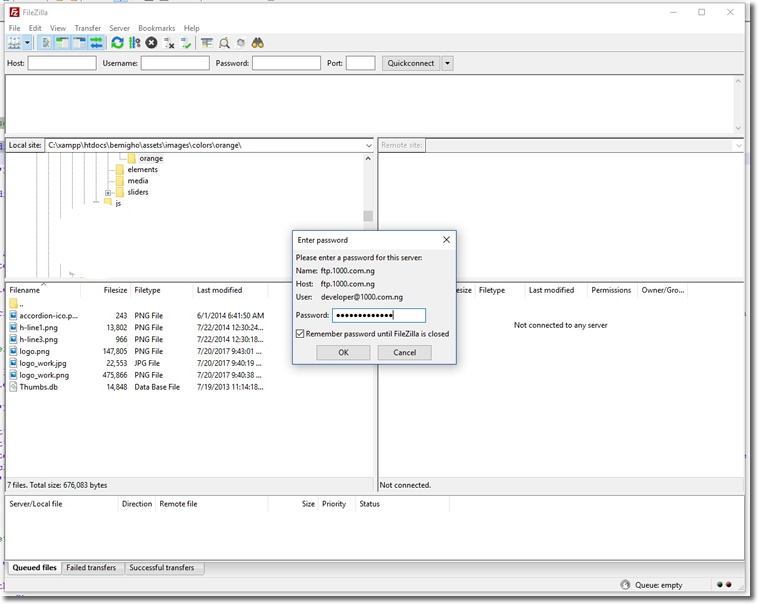 If above steps are followed, conection will be successful with directory listing.