Fintech startups are always seeking new ways to help Nigerians improve their financial transactions processing. These startups comprise of skilled personnel that work on ideas from concept to prototypes and they have less bureaucracy to deal with in testing and implementing technology solutions. With the fast pace at which they innovate in this space, the major financial sector players need to catch up. And they are.
GTBank is usually at the forefront of new initiatives. They propelled the adoption of mobile banking through USSD code with their popular 737 service. Access Bank has also been in the mix, enabling point of sale payment through PayWithCapture - just scan the barcode and pay.
Recently United Bank for Africa (UBA) and Diamond Bank have joined the trail. And they are moving faster than their compatriots by employing artificial intelligence to build chatbots. Imagine being able to contact your bank and have a personal banker available to you throughout the day. This sounds ludicrous right, maybe you are even thinking it is impossible. Well wake up, Ada and Leo are waiting to meet you.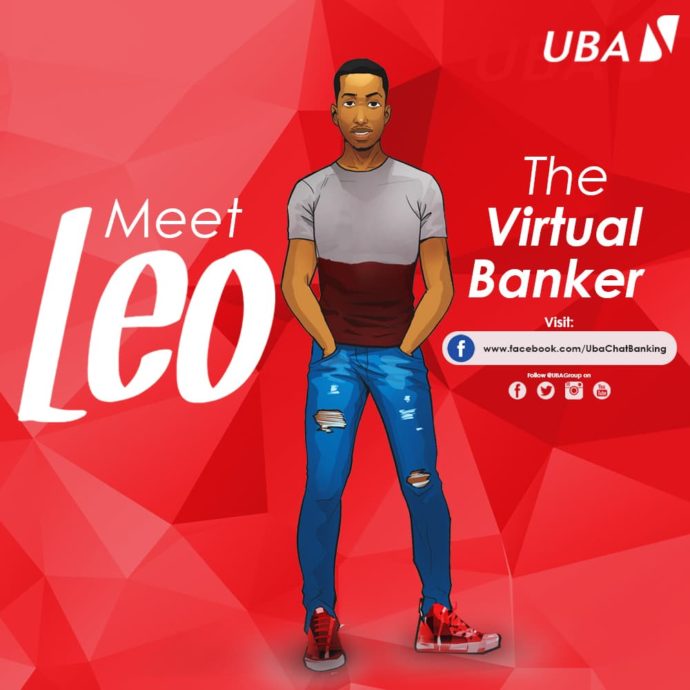 Who is Leo ?
Leo is a virtual Banker, a chat bot created by UBA to meet their customers needs, Leo is an Artificial intelligence that perform the duties of a personal banker. Leo can help customers transfer funds to friends and family, pay personal bills, open new accounts and every other banking related issues.
With the incessant queue in banking halls across Nigeria, people are skeptical going through that headache just to ask customer support to change personal details attached to their account. I would not want to go the banking hall for such requests if I have a choice not to.
This is why lots of banks have rolled out internet banking and are currently rolling out Virtual Bankers - to ease the stress and reduce the time it takes to perform financial transactions. If you have a query, consult your banker bot on your phone.
The fact that the banks are now introducing artificial intelligence is great. A FinTech innovator Kudi.ai , has  been in this space for more than a year now, using AI to help transfer money easily through chat bots. It looks like the banks want to catch up with them because you can also use these virtual bots on Facebook Messenger.
And the technology is so ubiquitous and around us that it doesn't seem grand. The Y Combinator backed Kudi has been using social chatting platforms like WhatsApp, Facebook Messenger, Telegram Bot and even Google Home to help people send money and pay bills seamlessly.
According to Pew Research of 2016, only 39% of Nigerians have access to internet. In comparison, 80 and 90 percent of Americans and South Koreans have readily available internet respectively. This means a lot of people in Nigeria still need to visit a location before processing financial transactions. Technology innovation is imperative for industry players that want to survive in this age. And allowing people to transact using mediums they are already conversant with lowers the entry level for everyone.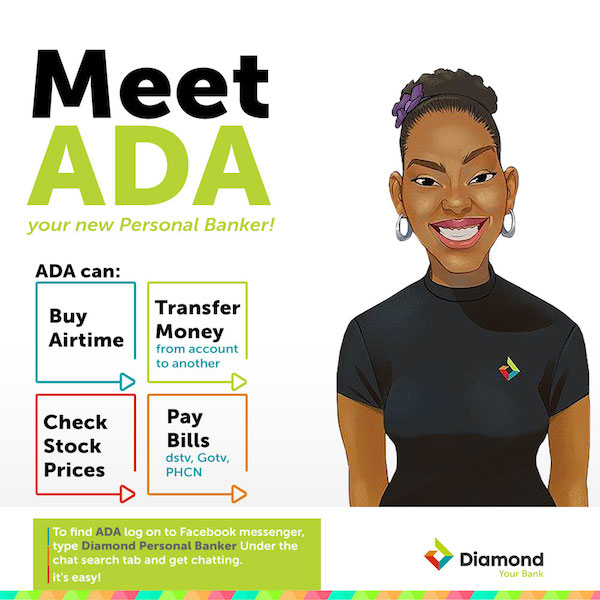 Who is ADA ?
The chatbot named "Ada" uses A.I technology to provide a human-like interaction and personalised banking experience for Diamond Bank customers. As Ada learns from past interactions, it also enables transactions such as airtime purchase, bill payments, stock trading, and money transfers all via all social media platform.
But is it really A.I?
Depending on who you ask, Artificial Intelligence is essentially granting autonomy to a software to perform a task. The task here being customer relations. We know from research, that machine do not yet understand context efficiently from sentences.
On the other hand, there are other aspects of human intelligence that seem to be very difficult to replicate by a computer. These are general things that people find easy. For example, the most stubborn A.I problem is "common sense reasoning"-- i.e. getting a computer to know a wide variety of basic things and apply that knowledge effectively.
If you say "Ada send 20,000 to Badaru", it will understand because it will use the keywords "send", "20,000" and "Badaru" to try and complete your instruction. But try giving it a complex command string, such as when you encounter a problem and you need to make a query.
"Leo, why was 1000 Naira was deducted from my account?"
Now you have crossed the boundary. How does "Leo" understand what you are saying. It is my believe that a computer operator (customer service agent) will have to answer this question.
The UBA team is trying to implement Nigerian pidgin into the conversation. But as noted by Shalvah, there isn't enough dictionary to base and derive knowledge to build the technology on.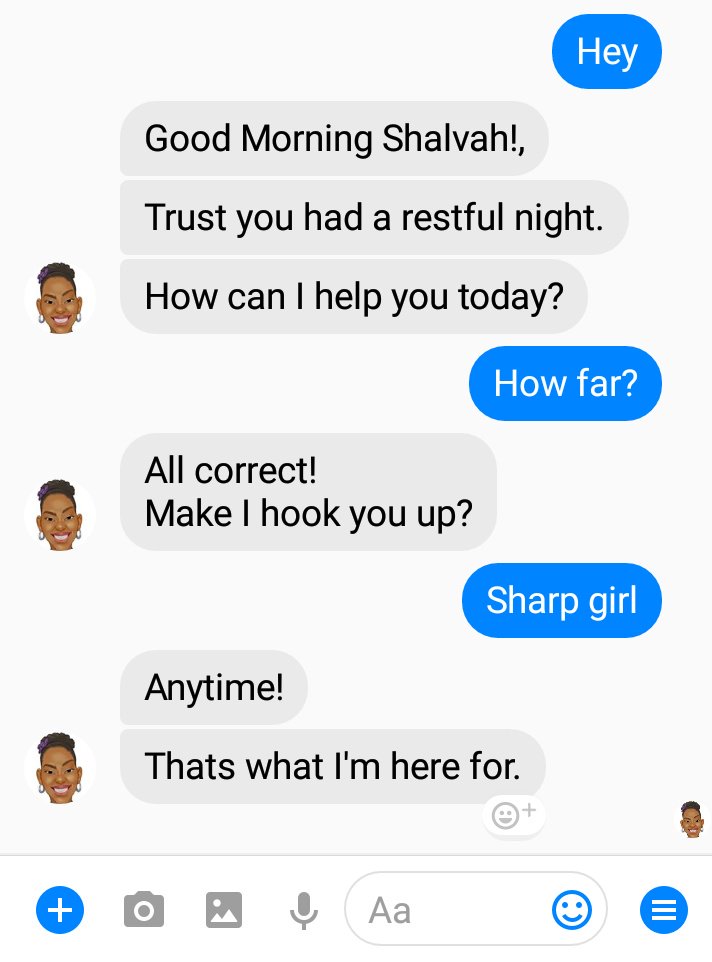 Shalvah conversing with Ada.
The most authoritative dictionary of Nigerian pidgin online is NaijaLingo . But researches into conversational agents across the world have focused on English, Arabic and Chinese with advanced lexical analyzers tailored to those languages. It means that the team behind this product would not have usable tools to start out with and must have been researching and experimenting at that academic level to get close to building a conversational agent that can derive context from its  chats.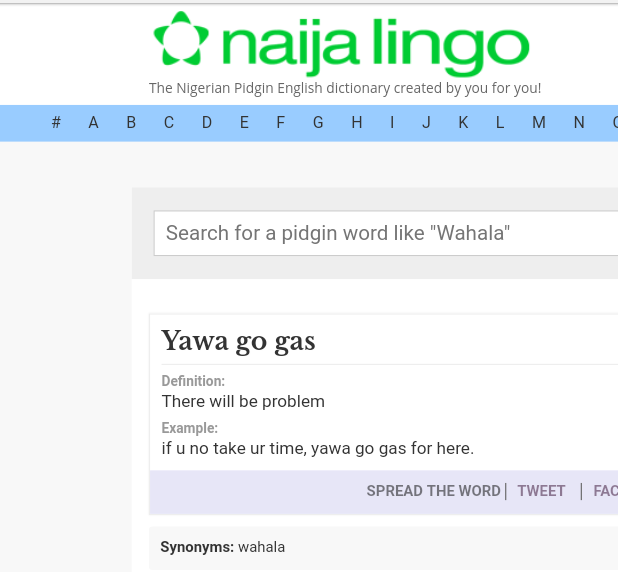 For example, if you were to see a typed form with someone's age listed as 225, you would assume that this is a typo and that their real age is 25. To do this you used your common sense knowledge about how long people live and what kind of typing mistakes they make. People are versatile that they could think this through even if they have never seen someone make that particular error before. Giving a computer that kind of ability is crucial if it is to be considered intelligent.
So essentially, we know it's not total A.I that will be working behind the scene, humanware will also be acting to help resolve queries. But as more data are being generated from the queries people ask, more efficiency will come into the system and Ada (as well as Leo) can stand alone.
Shrugs. It's safe to say these are still babies, I will like to see them grow.
Feature Image credit : Emili Awele