Females developers reach out to Sankore
Credit : Microsoft
When brilliant minds gather and decide to share strategies that has helped them grow, beautiful things are bound to happen. This was the case at the inaugural edition of TechFest, #spark your curiosity. It is the first tech event I can say was not really targeted at tech people.
The Panel Sessions
Attendees registration started at about 8:30 A.M. It was unlike typical Nigerians, many people arrived early, which ensured the program to started on schedule.
The first panel session started at 10:21 A.M. It was moderated by Linda Quaynor ( strategy and operation lead at Deloitte ) and was targeted at Women in Tech. The topic of discussion was " The Tech Girl Rising  : Women Shaking Up The Tech World " with an all-female c-suite executives from Visa, Microsoft, Diamond Bank and Sankore. The speakers included Titi Odunfa ( founder of Sankore, the engineering company behind the intelligent smart banker Ada by Diamond Bank ) who has had years of experience in financial services. Now, she is a product manager that focuses on the software life cycles for her company. Other distinguished members of the panel were Oluwakemi Okesanya ( VP Visa in West Africa ), Ola Williams ( Head of Solutions Sale at Microsoft Nigeria). And not forgetting the indefatigable Banke Alawaye from CodeLagos.
The Microsoft representative spoke about programmes like 4Africa and Women at Microsoft Initiative. She commented that these projects are meant to provide avenue for females to take charge and active care in acquiring skills that can enhance their career development. These discussions were what sparked the debate about Advocacy and Mentorship for women to get into tech. They panel agreed females were not being exposed to S.T.E.M at younger ages and this had rippling effect on their interest in the field as they grow older.
The Visa representative disclosed that there were ongoing discussions to partner with local support groups to provide facilities like they have done with Black Girls Code in U.S.A.  She also mentioned how promoting diversity at her own organisation has helped her grow as a manager in her own right and the importance of other organisations channelling energy into such efforts too.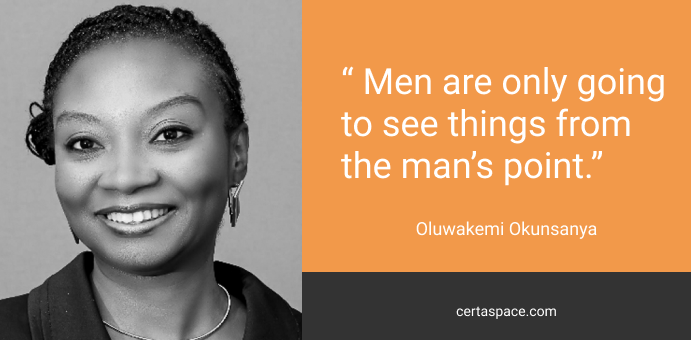 One quote that stood out from this panel was from Oluwakemi Okunsanya "Men are only going to see things from the man's point." She said this when she was addressing the need for organisations to hire more women in tech. "You see, women have more empathy and are customer centric. They always look out for how the product being developed will affect the user. With more females on the team, users can expect an accessible product with simple and useful interfaces."  With these statements, she concluded a thrilling session packed with insightful thoughts on how females can become leaders in their chosen tech field.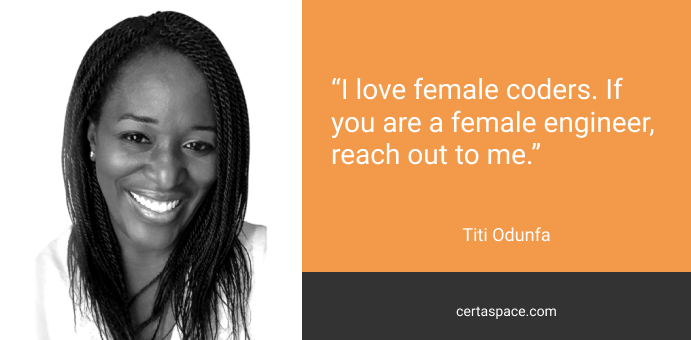 Finally, Titi Odunfa of Sankore expressed her love for female coders and made an open declaration that they should reach out to her for possible job opportunities.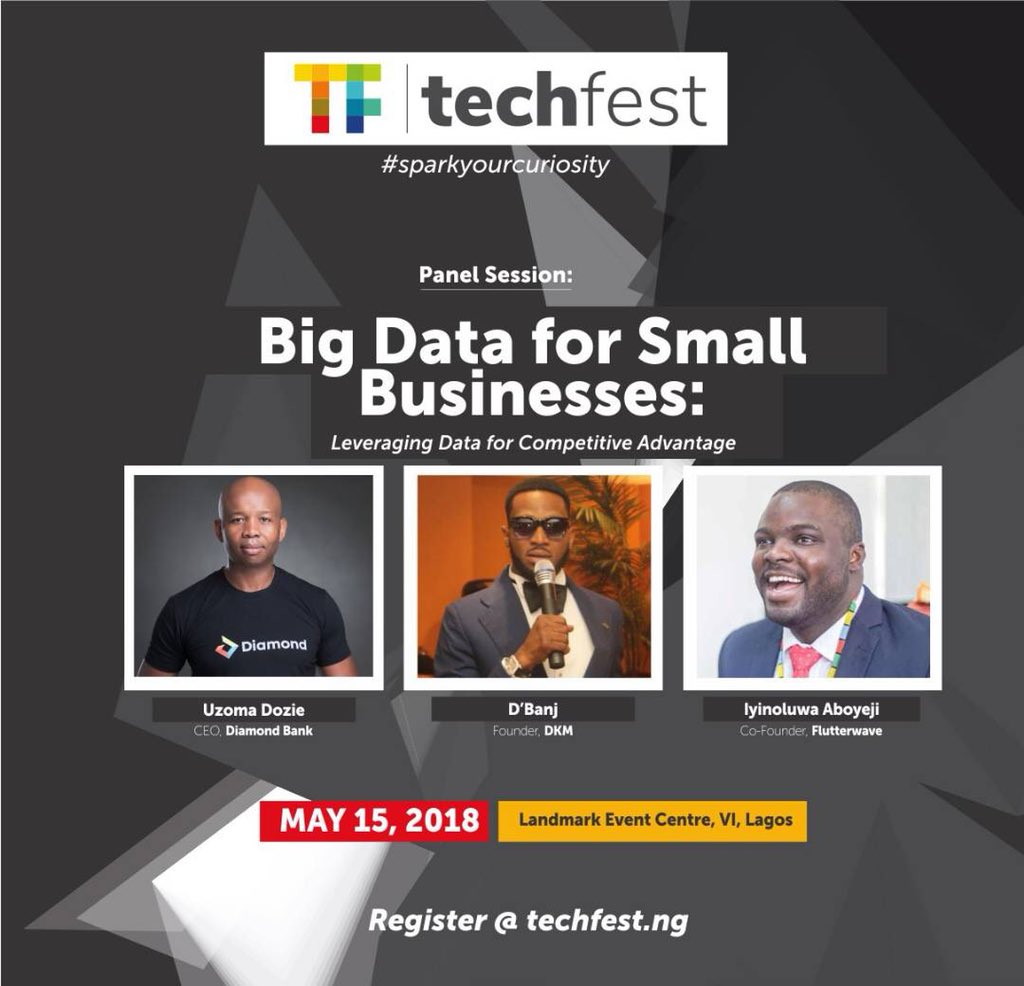 Credit : D'Banj was conspicuously missing.
The second panel themed " Big Data for Small Businesses " went full 180 degree. It was an all mens' affair. On the panel were E Aboyeji of Flutterwave, the host of the day and C.E.O of Diamond Bank Uzoma Dozie. Chika Uwazie of EnterFive arrived later. This panel was moderated by Chuka Mordi of CBO Capital. It was a session that focused on how these companies were extracting intelligence from the data they have amassed and using same to make better business decisions.
The Flutterwave C.E.O explained a case study on customer behaviour for some clients who banked with Diamond Bank. These individuals were regularly purchasing items using the suit of tools developed by the wave team. After understanding the customers pattern of purchase, their system rolled out automated loyalty programmers of up to 20% discount for some of these customers. He hinted that this project was released for beta testing earlier in the year and was code named Flutterwave Rewards.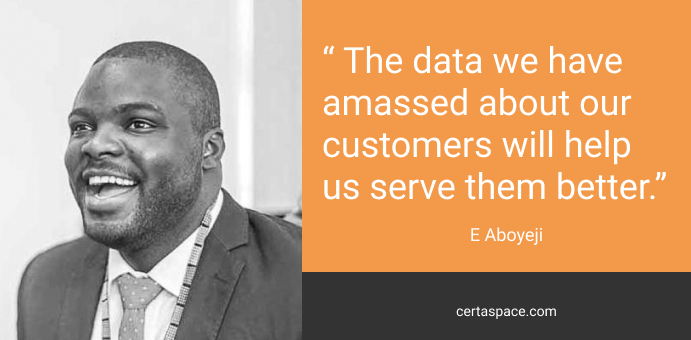 There was a final panel discussion on how to get investors interested in your business. Officially themed " Attracting and Working With Angel Investor " with the panelist including the awesome Neku Atawodi-Ekun (MEST country manager), Akintunde Oyebode (the Lagos State Entrepreneurial Trust Funds  (L.S.E.T.F) executive secretary ), and ace investor and founding member of the Lagos Angel Network (L.A.N.) Collins Onuegbu.
One theme they all agreed was important and that investors evaluate before decide to part with their money is the personalities of the executives of a startup. "If I put my money on a trusted horse, I know irrespective of how long it takes, it will get a stable and reliable saddle." This was the analogy Akintunde Oyebode used to describe the startup founders. He further mentioned that " … before Fora, I had known E Aboyeji. And I knew he would be successful with the way he articulated his ideas. It didn't matter what project he was presenting, it would be successful. And if it fails, he (Aboyeji) had the tenacity to never give up. "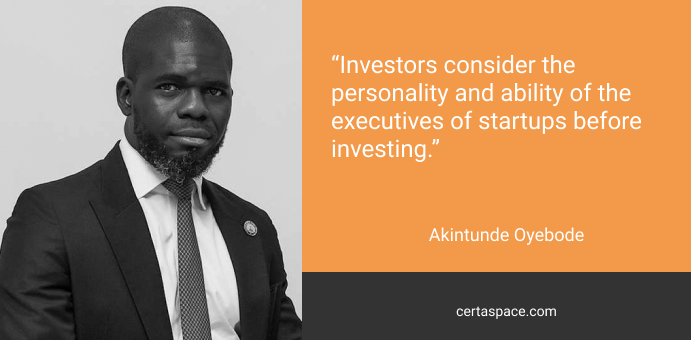 The final part of the program involved the " Battles of the Hubs. " Where 10 startups from 5 companies were pitching against the finale tomorrow. The 10 businesses are Schoolmo.ng and Payant. Provo and Afrimash are from Wennovation Hub. Thrive Agric and Gero Care. Then we have Trillz App from Roar Nigeria Hub. Finanly from house of Passion Hub, we present Riby Finance.
Around The Hall
Away from the panel session which were the center of attraction, there were lots of other things happening. Beats FM was providing the atmosphere with cool music to simmer the thoughts that were shared by the industry experts. There were lots of kiosks with companies ( and startups ) attending to questions and concerns from the audience. Not to forget the gaming competitions. The games ranged from popular FIFA 18 to more expansive Virtual Gaming.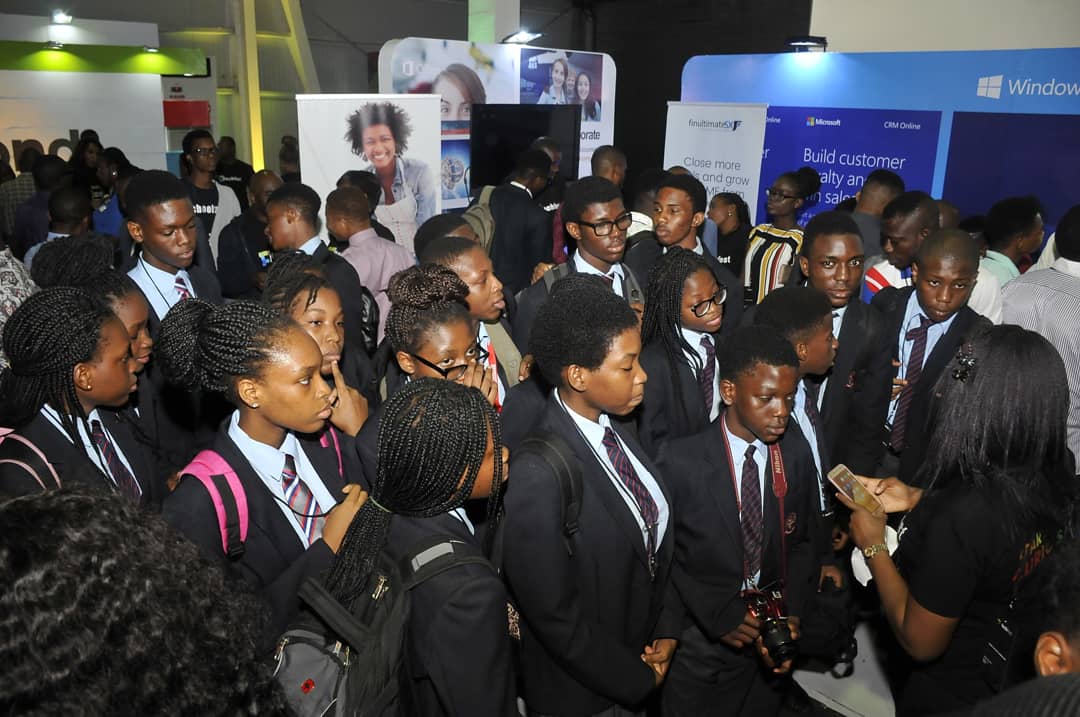 Credit : Students were not left out of the event.
The Lows
With more than 1,500 people in attendance, the organisers could not have envisaged the logistics nightmare at the Landmark Event Center. All the seats were taken and people had to stand around for panel sessions. In the heat of the event, when you want to stretch your legs around or decide to visit the restroom, someone might "claim" your space. And why do I have to buy food in a tech event? You invited me! Common, small chops, where art thou? Anyway, all that added to the serenity of the day.