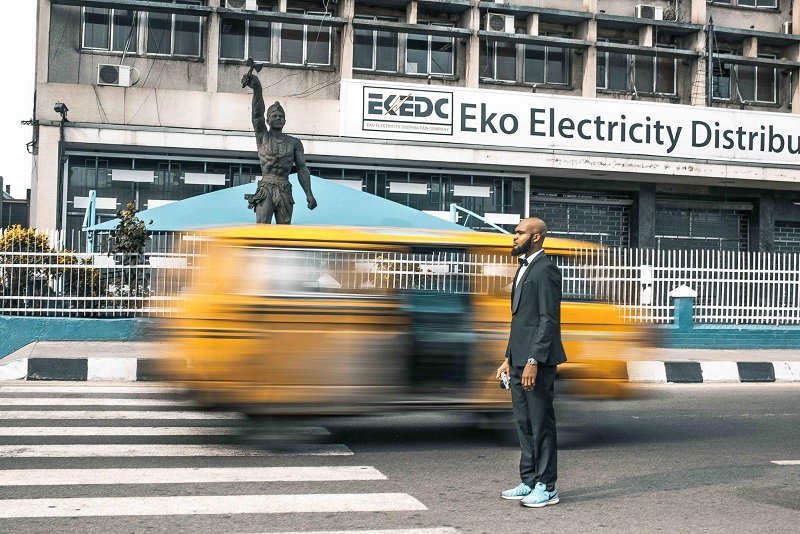 Photo by Temitayo Aina on Unsplash
There are over 10,000 free, fast, and affordable Wi-Fi access points in Lagos, Nigeria. There is no need to pay for the internet anymore.
Being part of the digital world has its cost. A large percentage of creatives' income goes to budgeting for internet services. For instance, the cost of 1-GB prepaid data plan ranges between 8 to 16 percent of the national minimum wage. According to Web Foundation's 2017 Affordability  Report, only 17% of Nigerians with mobile internet have access to public Wi-Fi.

Visit Certaspace for your web hosting services.
We live in an information age; news is broken on Twitter before media-brands are aware of what is happening, Youtube has not only become the main source of entertainment but also the de-jure school for all who seek knowledge online. Likewise, brands have taken to the online platform to market their products and services - "order your small chops online."
How would like to have your cake and eat it? How would you like to shelve that recurrent cost from your budget? Would you like to have access to the fast internet for free in Lagos?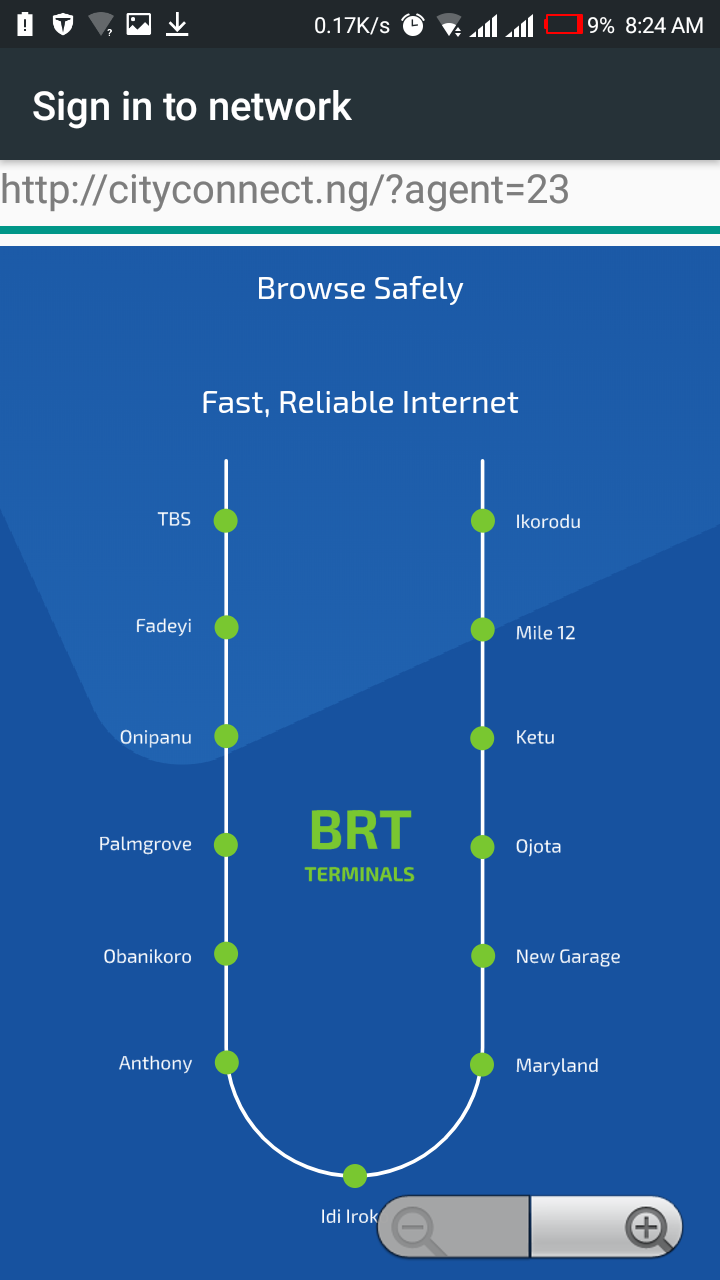 Credit: Cityconnect
With combined 10,000 free hotspots service points spread across the metropolis provided by companies like Swift Networks ( a broadband service provider ), Google, Facebook, City Connect, and financial institutions like GT Bank, Lagos residents are spoilt of choices.
City Connect free Wi-Fi Areas
Red Cheetah by Swift Network
Swift's 'Red Cheetah' gives 1-GB of free data daily which can be accessed, from your mobile devices, at all Tantalizers outlets and BRT buses in the city. That gives 5 hours of streaming time on Youtube (or Netflix) for free daily.
Banking Halls
When you are around the banking halls, especially of Guarantee Trust Bank Limited, among other banks, you get 1 hour of free WI-FI internet. The signal is stronger when you are in the banking hall.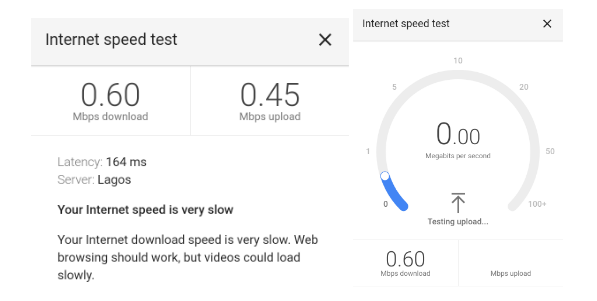 Internet speed for GT Bank tested outside the banking hall.
Google Stations
Google through Google Station launched internet access points in urban centers and high cluster areas across Africa. In 2018, they launched the same initiative in Lagos ( with hope to move into other states soon).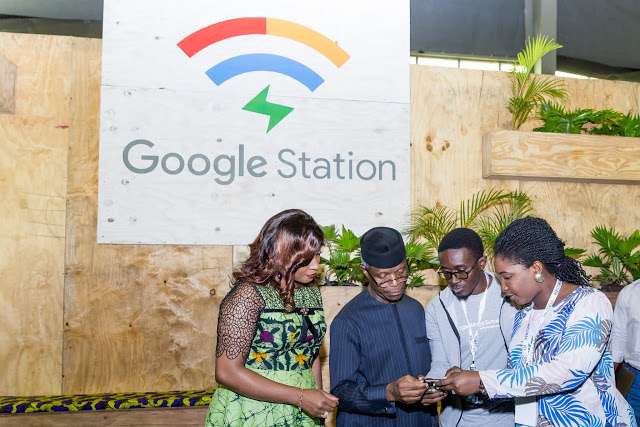 There are 6 high-traffic locations across the metropolis where the stations have been situated; university students can enjoy the service on the Unilag campus, IT technicians and artisans at Computer Village have one less thing to worry about, fun-seeking individuals who visit City Mall, Ikeja (or The Palms, Lekki) get free internet as a bonus to whatever they bought, commuters traveling through Murtala International Airport get to connect with associates and people around the world while waiting to connect with their flights, and finally conference attendees at Landmark Center, Oniru aren't left out of the service.
The average internet speed at any of these locations was estimated to be 18Mbps, which is equivalent to what paid ISP service will also give.
Facebook Airtel Free Mode
When you have exhausted all available data, but you still need to access Facebook, you can use the limited free telco's programs like Airtel's Facebook package.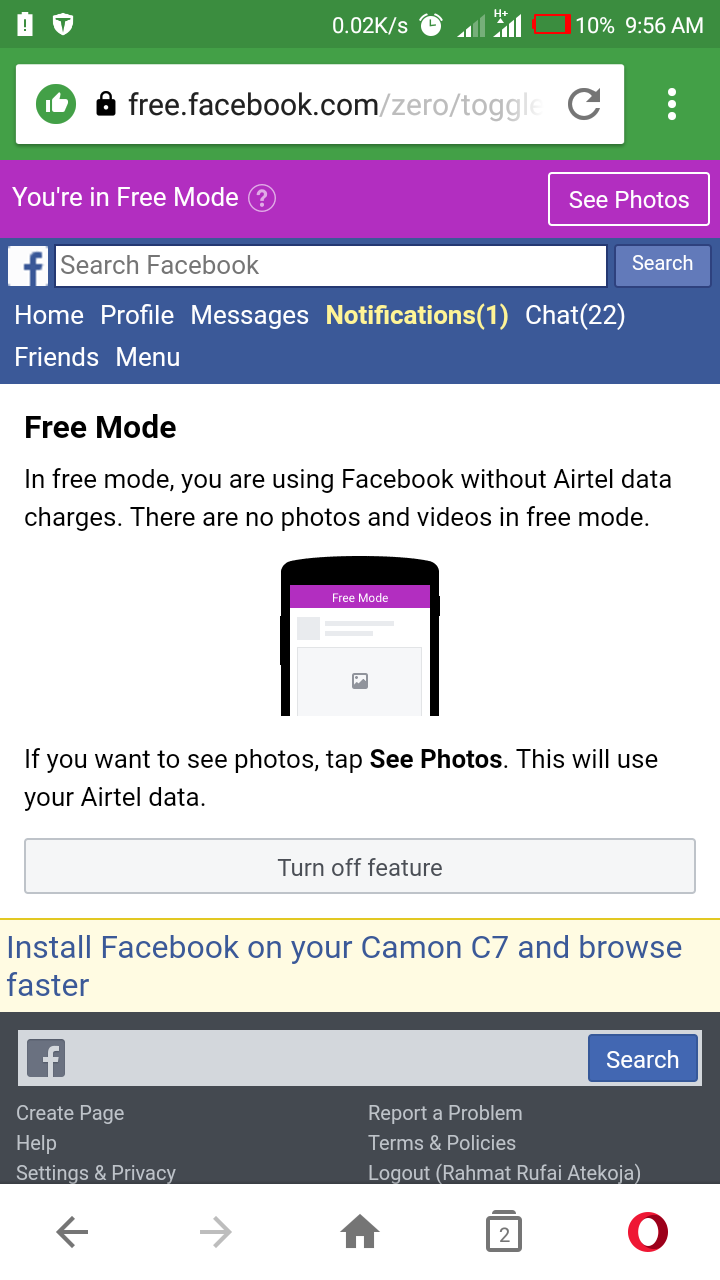 Even though the connection to these Wi-Fi access points are free, they are usually protected by either a website signing, in the case of GT Bank Limited and City Connect one may need to give your email address. And need to download a mobile app may arise, as in the case of Red Cheetah and Facebook's free basic.
Facebook Express Wi-Fi
If you want to be in control of where you browse, try Facebook's Express Wi-Fi. With cheap offerings, like 1,900 Naira for 10-GB of data, they are in the race to wrestle long-term with the telecommunications and internet service providers.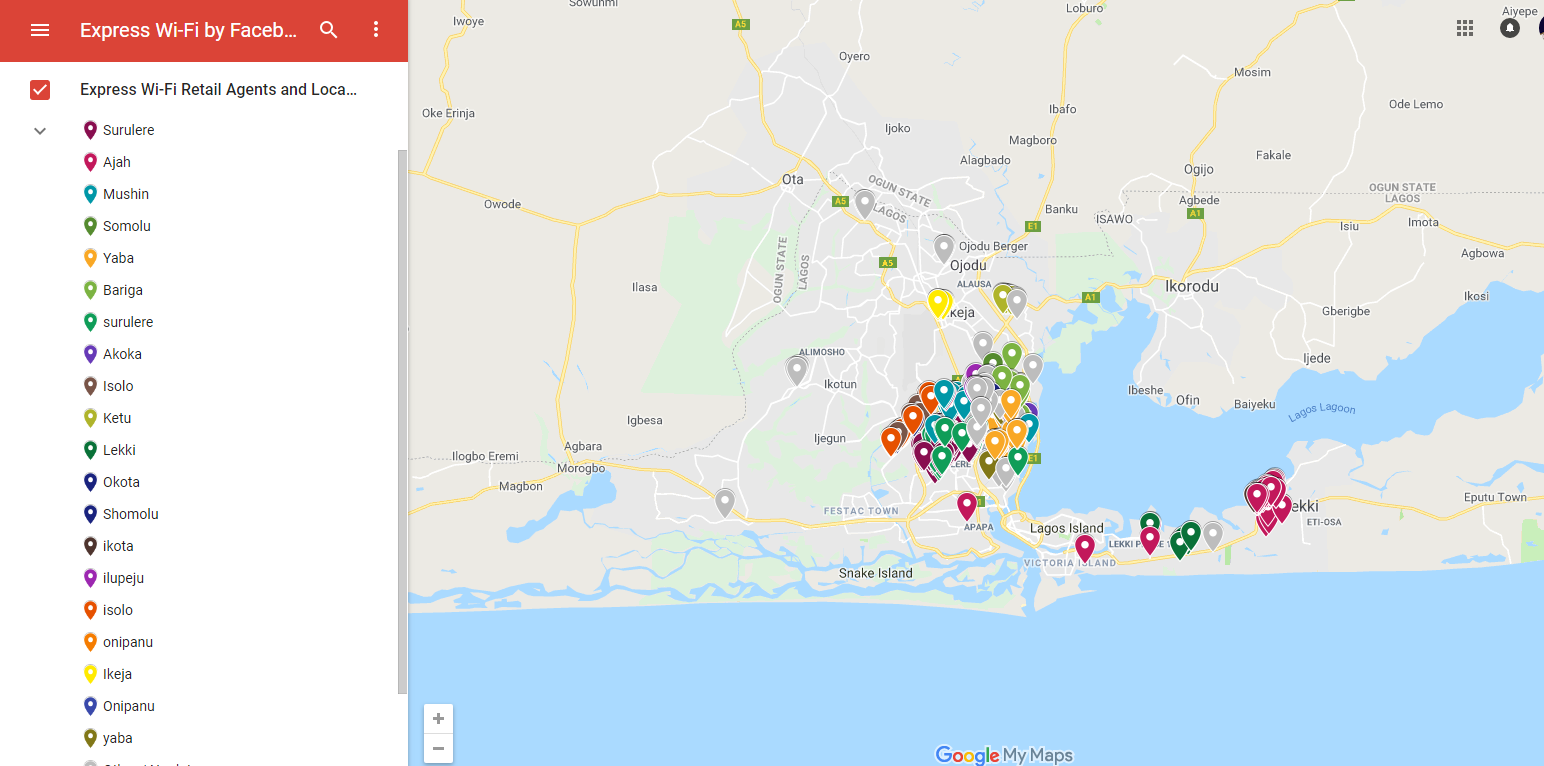 Facebook Express Wi-Fi Cluster Across Lagos, Nigeria
With the map above, there is probably no need to pay such hefty prices for work-spaces anymore when you can visit a cafe near you, get cheap internet, and work freely throughout the year. In addition to being able to change location when such need arises.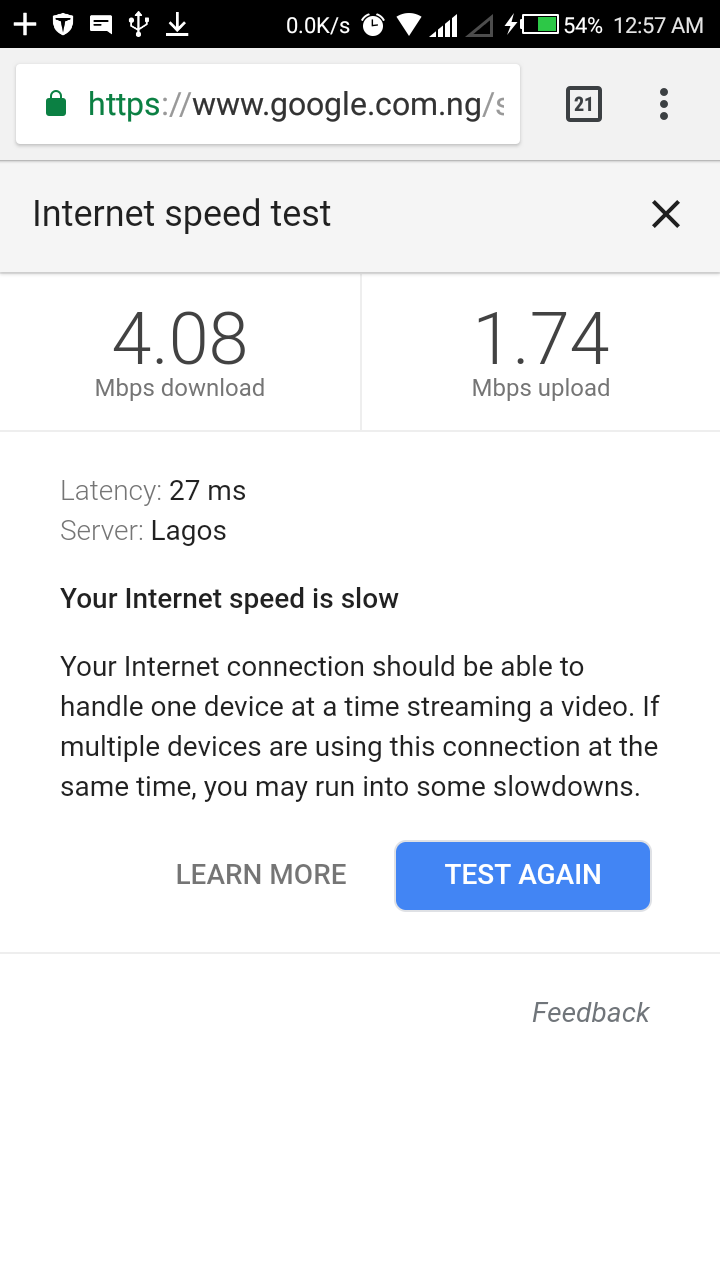 Average internet speed for Facebook's Express Wi-Fi at peak
Why Are They Giving Free internet? 

Since it is now possible to live in Lagos, Nigeria and access internet, all month long, almost free of charge, you may wonder why the companies are competing against themselves to offer free internet. They are not demanding cash from you because they want something else - data. Everyone wants your data. The same personal data you give to Facebook and other social media for free can now earn you free internet.
You are the product
"If you are not paying for it, you're not the customer; you're the product being sold " - blue_beetle on August 26, 2010.
Earlier in the year, before we started receiving emails to 'update our privacy policy', Facebook was indicted in a data scandal. They [Facebook] were collecting 'personally identifiable information' of more than 87 million of its users, which, they allowed Cambridge Analytica to access in an 'attempt to influence voter opinion on behalf of politicians who hired them in the 2016 America election.' A year before, they [Cambridge Analytica] had attempted to influence the 2015 Nigerian elections using this same trick.
As a result of this, Facebook chief executive Mark Zuckerberg was invited by the U.S Congress, the ensuing transcript had this interesting exchange 

Senator Orrin Hatch: 'How do you sustain a business model in which users don't pay for your service?'
Zuckerberg: "Senators we run ads."
In the scenarios above, your personal data is being sold to the highest bidder. With less than a year to go until the 2019 Nigerian elections, politicians will be eager and waiting with cash-in-hand to access, the right, insights on who and where they can have maximum influence with little campaigning.
Lagos, the most populous city in Africa with over 21 million residents, is the opinion nerve of Nigeria. Policymakers who can sway the opinion of the people in the metropolis, usually have a direct path to the federal government - the reverse is not true.
By harvesting huge amount of personal digital data ( websites visited, people conversed with, places traveled to, items purchased online, access to short messages (SMS) ) they can predict what your preferences are and sell these insights to the highest bidders.
Brands are always seeking better platforms that can offer information on the people that would likely listen to what they have to say, and with these companies are racing to capture data, they are aiming to enter Facebook and Google playground.
Who will edge out and capture this market? Can they even enter this playground? We will attempt to solve these questions in another article.