Credit : Colab
Sometimes you ask what is more annoying than a slow internet? When your backup internet is also slow.
One has to experience the struggles of being a creative in Nigeria to be able to understand the dire need for co-working spaces. Internet and power cost a lot, and they are usually unreliable. It is not uncommon for an individual to end up with a generating set, an inverter and a solar panel just to ensure consistent power supply.
Regarding internet, don't make the mistake of getting a backup provider who uses the same I.S.P. as your main one, or you would have two useless dongles with you at once. Just look at the image below, that is someone's attempt at getting consistent internet in Nigeria.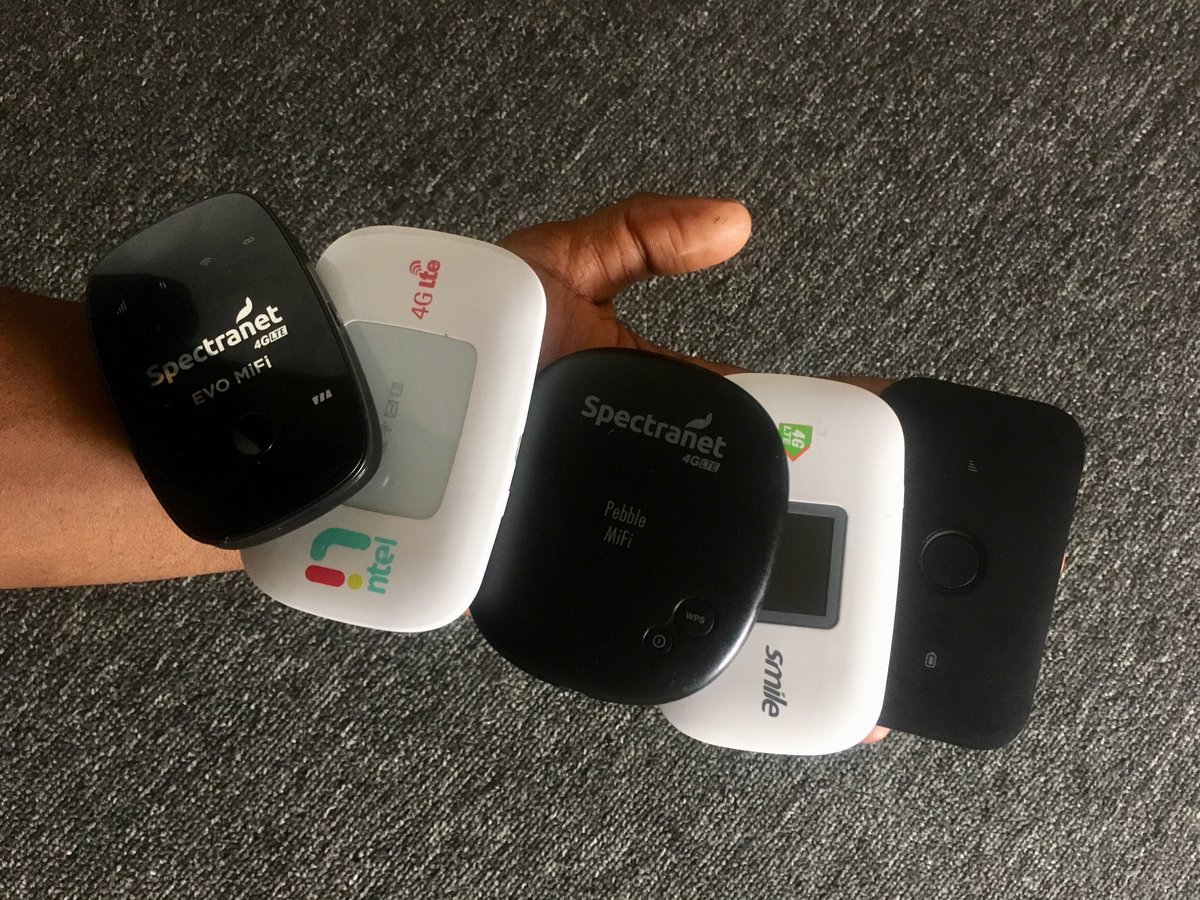 Credit : Chine Ezekwesili
Before now, if you can not solve these problems, then you have to face the lion in city; traffic. There is no escaping it. Having to commute 2 hours across the city to get productive work done is draining and time consuming. By the time you get to your office, you are tired instead of feeling pumped up to tackle the day.
These days work stations are springing up to help resolve these common problems. Anywhere you reside, there is a workspace close to you.
In Lagos
1 . LeadSpace
LeadSpace is one of the first generation work spaces. You can check their outlets, they have one in Yaba and another at Ojudu Berger with plans for more locations.
It is a premium space for executives, which accounts for the high price they charge, but you get excellent service. Cool staff and calm environment. They host regular events for their members; professional programs, game nights, startup discussion with experienced founders.
Interestingly they offer a co-living facility to those who want to live and work within the same building. This is where you get to focus on completing that task you have always had in mind.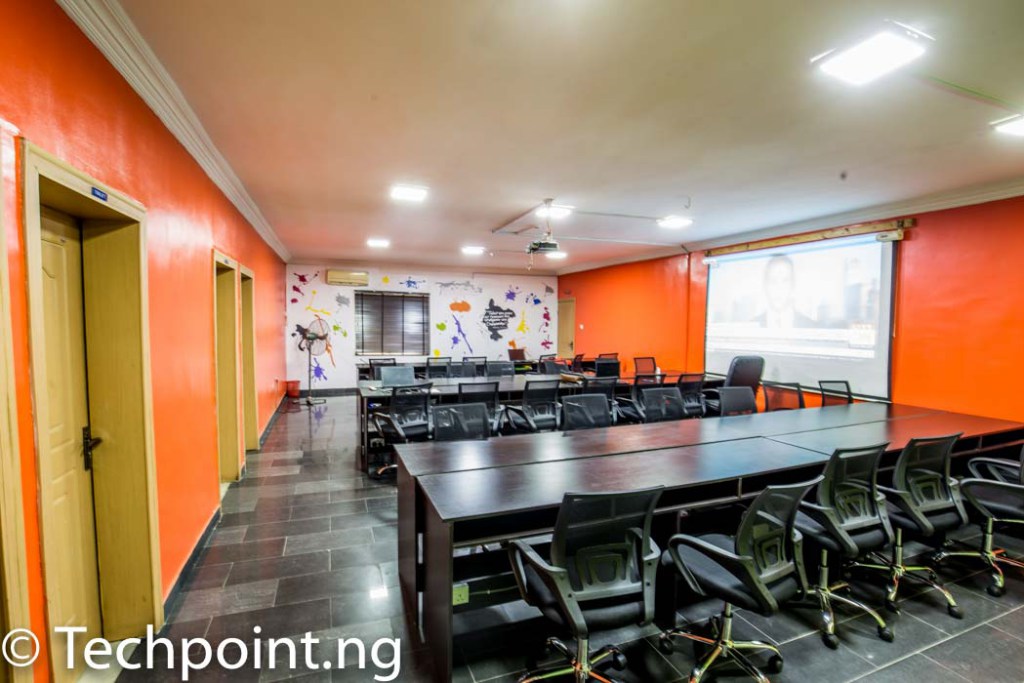 Credit : Techpoint.ng
2 . CcHub
Co-Creation Hub focuses more on network building. If you looking to meet investors, co-founder, or industry experts then you should give them a trial.  They have their own in house startups but you can still get funded. Their offices are in  Lagos and Abuja which allows many tech communities to use their space host meetups.
They are in the same building as the media company TechCabal, so you may get the much needed publicity for your product and services if they approach you.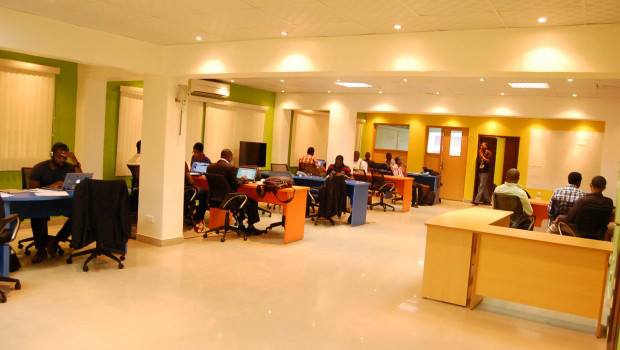 Credit : Omojuwa J.J.
3 . CapitalSquare
CapitalSquare is a classy workspace providing the best services for people who reside in Lagos Island. This space is unique because you get to meet a lot of young, vibrant, and entrepreneurial minds who have travelled around the world. With two offices in Lekki and Ikoyi, you no longer have to journey to Yaba to get work done or mingle with creatives.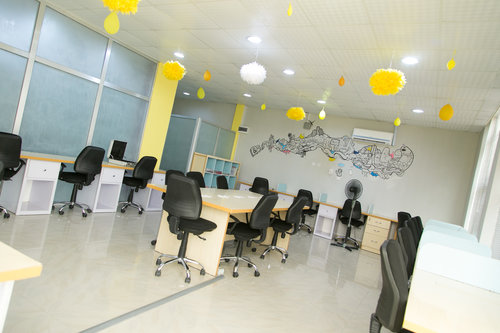 Credit : Capital Square
4 . TheCircumference
TheCircumference is available for people around Shoprite, Adeniran Ogunsanya in Surulere. They are beside Certaspace, the web hosting provider and software development company.
They have a convenient parking space and offer host of services including work stations, meeting rooms and conference center.
5 . Cafe Neo
This is go to place for short personal or business meetings. You get to enjoy exquisite tasting coffee and snacks in a calm atmosphere. With 11 outlets around Lagos metropolis, you can't be found wanting when you need to focus for a limited period of time. They have private wifi you can request access to and they allow you to work from there too - the caveat is that you need to keep to keep your mouth moving. A great combination for work and food.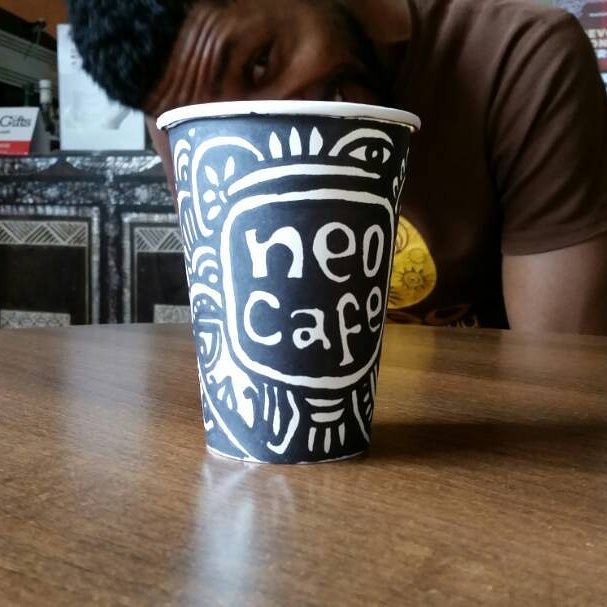 Credit : Cafe Neo
6 . Others
For those around Ikeja, you have EeSpace and Redahlia. Their competitive advantage is in pricing. If you are on a budget, you should definitely check them out. They offer everything others have at a reasonable package that won't put holes in your pocket.
Around Nigeria
Uyo
Start Innovation Hub - Uyo has been touted as one of most innovative centers across Nigeria. Backed by the Akwa Ibom government, it offers students the best environment in community and space to learn new skills and foster development.
It is a workspace and an incubation center, so projects and startups are always being worked on. It is the best ground for novices to hone their skills, and for startups to get skilled individuals to work with them.
You get to be away from the Lagos noise while you give adequate thought and time to your product.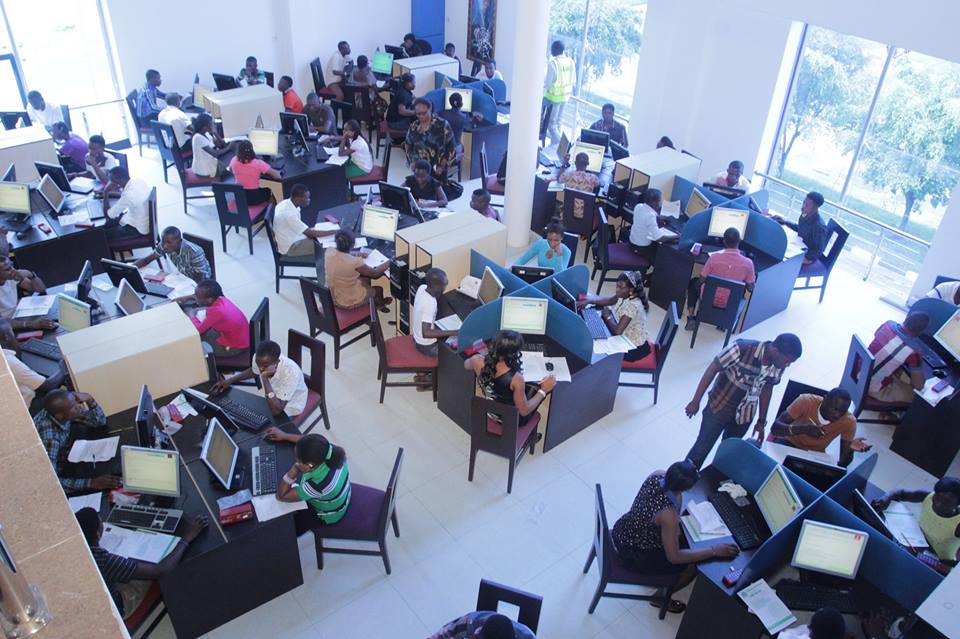 Credit : Mark Essien
Kaduna
In Kaduna, there is CoLab and StartupKad. You can draw inspiration from the space and they have unreal pricing.  An average space in Lagos costs 5x more than the premium space at CoLab. What the is hustling and worry about then? It's cheaper, away from the commercial center and with less logistics to worry about.
The environment is serene and ideal for academic research or similar ventures.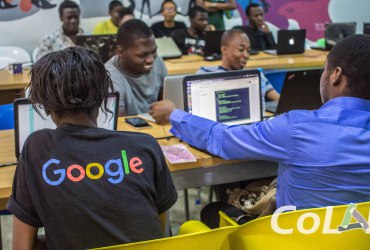 Credit : Colab elite program
3 . Ibadan
The working spaces in Ibadan include Ecco Hub, Wennovation Hub and iBridge Hub. All have a co-working space, an innovation center and consultancy arm.
They host regular events from GDG Ibadan and offer a more conducive atmosphere for someone who is tired of Lagos. Obviously, the cost of living there can't be compared to that of Lagos which is a good reason to move. But the bustling in the two cities are pretty the same.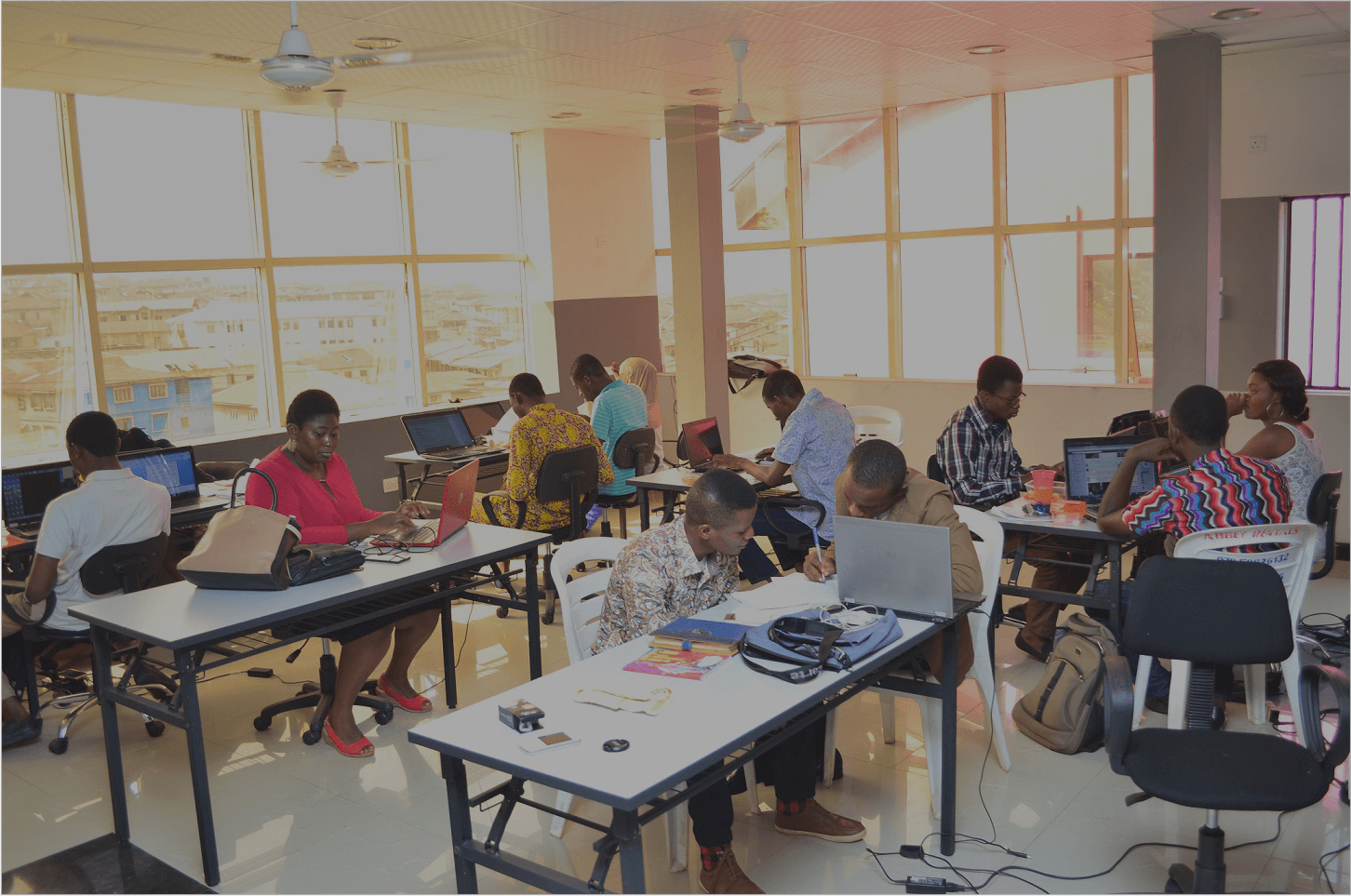 Credit : A view of Wennovation hub.
4 . Bauchi
Bauchi has a host of tech communities, including Bauchi Google Developer Group, Bauchi Python Meetup . You can find a host of other gathering for Facebook  and Digital Ocean.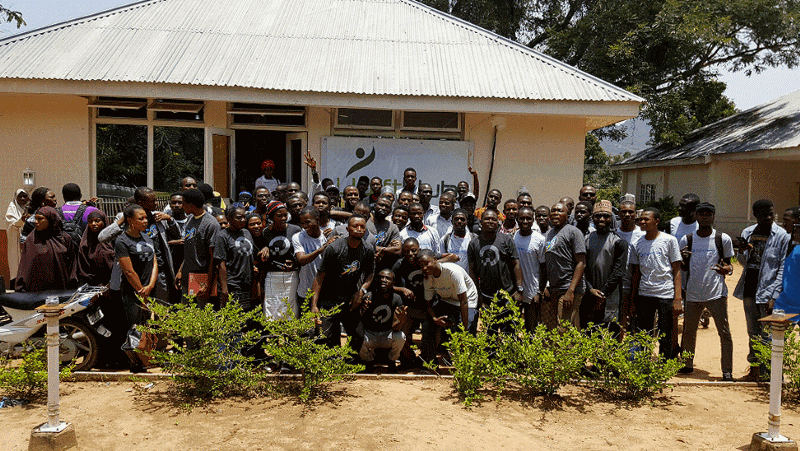 Credit : Abubakar Siddiq Ango

But right in the heart of the North Eastern state, a technology innovation and empowerment center Uplift.ng has created a community and working environment for its members.
Uplift Hub is the center that hosts majority of all these gathering. It organises programming sessions to train it members and hosts meetups with founders.
In terms of convenience, it offers the serenity of other Northern Nigerian centers.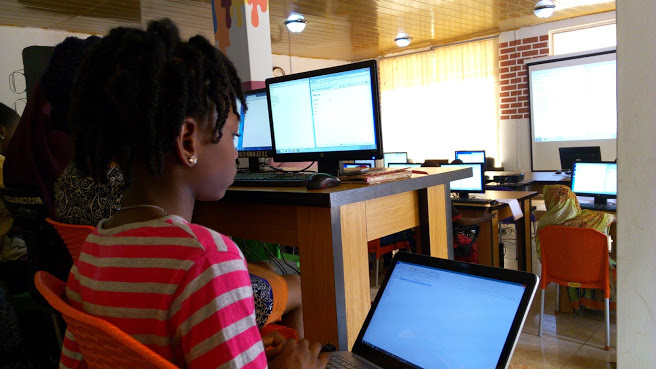 Credit : Uplift Hub
Are you a creative person ?
Let's cut out the drama, you are reading this article, so you probably are. Then you must have heard about CertaSpace - the web hosting and software development company.
Certaspace can help register your domain and host your server. The company also builds website that gives your brand a unique advantage.
Give them a call +234-905748-5275. If you're not convinced, then try their free hosting plan.